New & Used Equipment for Sale
All new equipment is sold via our MowersUK division, based in Basingstoke. We can arrange viewing and collection from Henfield, or delivery direct to customers in the South-East. Visit our MowersUK website.

Used equipment is sold via this page (please see below) and also our MowersUK Sale/Clearance page. If you are looking for something specific please do get in touch as not every things is advertised on the website.
All machines will have been inspected by our workshop and can be used immediately. Machines are sold without warranty and all prices are subject to VAT at the standard rate.
Please note some of these pictures may be stock pictures. If you need current originals please do get in touch.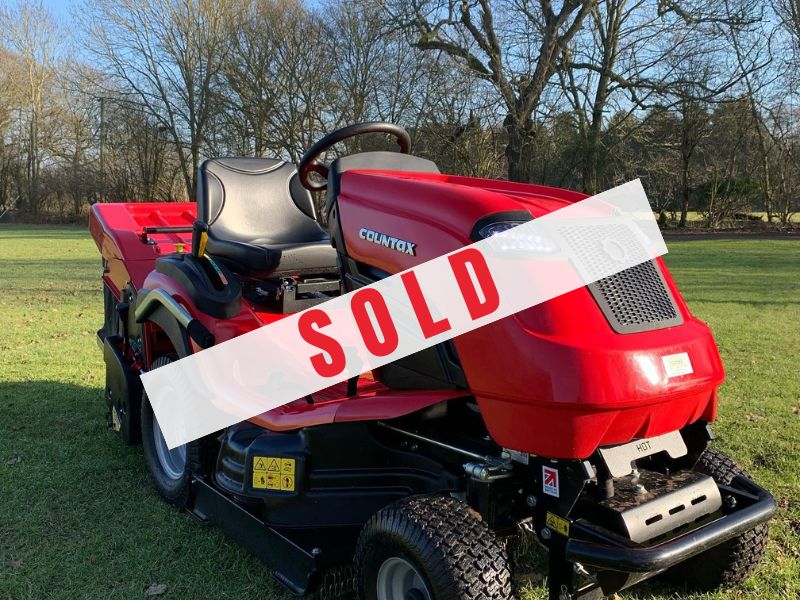 Countax C80 36" HGM Deck Garden Tractor
This Countax C80 garden tractor with HGM deck has been fully serviced and inspected by our MowersUK workshop.
It came in as a part exchange at the end of last year and is in immaculate condition having had little prior use. It has a powerful Kawasaki FR730V twin-cylinder engine and is best suited to larger areas of grass. It comes complete with a 300L PGC and 36" HGM deck and has a high back padded seat with arm rests for operator comfort.
This machine can be viewed at our MowersUK Tadley store in Hampshire. Delivery may be available in the South, cost to be agreed.
Please call our MowersUK store on 01256 851166 for more details.
Condition: excellent condition
Working Hours: 32
Price: £3,333.33 +VAT ONO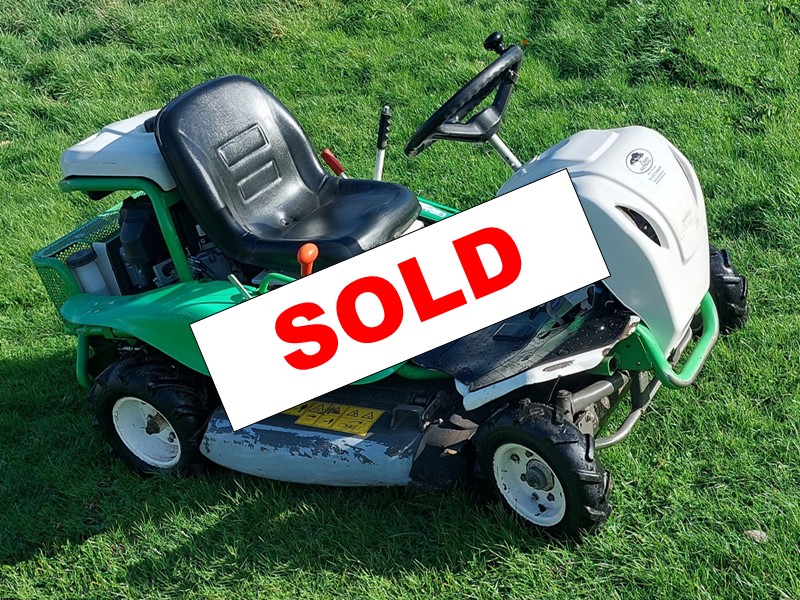 Etesia Attila AK88 Brushcutter
This Etesia Attila AK88 brushcutter is a fully serviced and well looked after ex-rental machine. It is the 2019 model, now for sale as we have replaced it on our hire fleet with a more up-to-date model, but it still has many years of working life in it.
A reliable, versatile and easy to use machine, it is perfect for infrequently cut areas such as overgrown vegetation, brushwood brambles and tough bracken. It has a powerful 16hp Kawasaki engine and can deal comfortably with any terrain including slopes up to 30 degrees. It has a stable, compact and robust design.
The machine can be viewed by appointment at our Henfield branch (01273 494939). Delivery may be available in the South, cost to be agreed.
Condition: used, good condition
Working Hours: 361
Price: £3,500 + VAT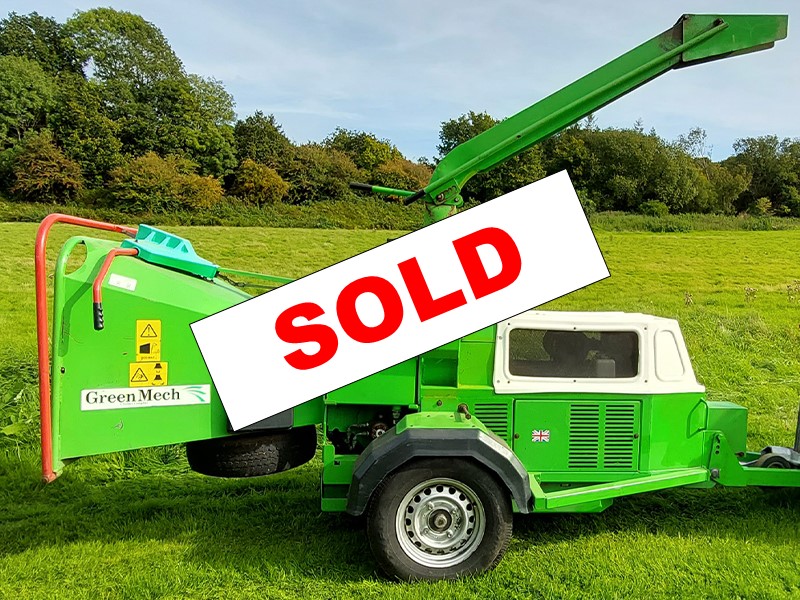 GreenMech 19/28 Towable Chipper
This ex-rental machine is a fully serviced and well cared for chipper. It handles clean timber up to 8" in diameter. Fitted with twin hydraulic in-feed rollers and a no-stress electronic feed roller controller which monitors the engine speed and stops/starts the material feed. The 50hp diesel engine gives it power to spare with a generous 60L fuel tank. A reliable work horse that we are now selling as we have replaced it with a more up-to-date model.
The machine is available to view by prior appointment at our Henfield branch.
Condition - used, good condition
Working Hours - 1,249
Price - £6,500 + VAT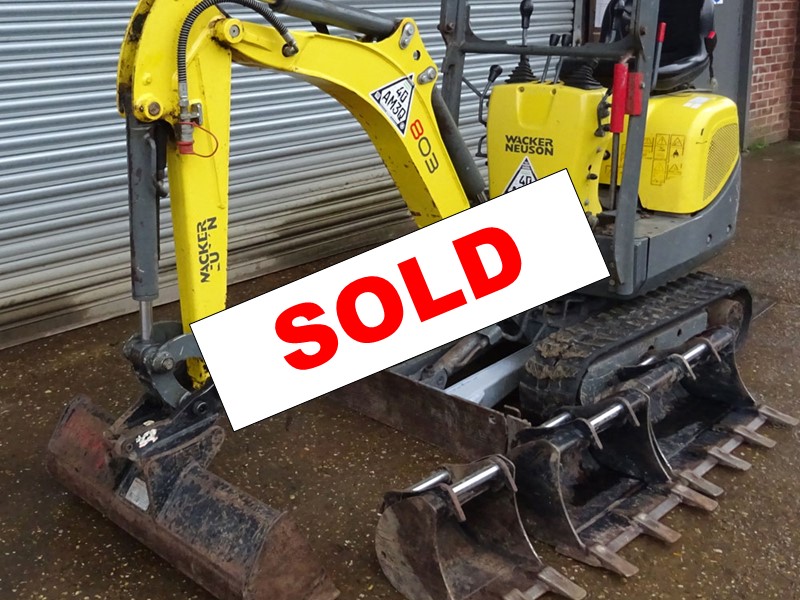 Wacker Neuson 803 Mini Digger
This ex-rental machine has had a charmed life on long-term hire to a contract landscaper since new and has a very low 841 hours on the clock. At just 700mm wide is perfect for any narrow access requirements and although compact it certainly doesn't lack any power. It is in full working order and has been recently serviced and a new radiator fitted. It comes with an immobiliser, 4 good condition buckets - 12"/18"/24" and ditching - and the tracks expand and retract. Full spec can be found on the Wacker Neuson website.
Serviced and ready for work
Reason for sale - updating hire fleet
Working hours: 841
Condition: Used, excellent condition
Price: £9995 + VAT

Our new equipment is sold through Mowers UK, a division of Acacia Groundcare Equipment Rental Ltd. We also have a small showroom at our Henfield premises showcasing the Stihl range of products and you are welcome to come and have a look.
See our wide range of suppliers and products on our MowersUK website. We offer an extensive range of high quality machines, supported by years of experience and excellent customer service. We stock both professional and domestic brands such as Etesia, Stihl, Husqvarna, Hayter and Honda.
All new equipment can be delivered to our Henfield premises for viewing or collection, or can be delivered direct to customers.